-5%
3M Countertop Drinking Water System CTM-02
Free shipping on orders over RM500!
100% Genuine with Full Warranty
Secure Payments
NSF-certified countertop water filter that reduces chlorine taste and odor, cysts, particulate, lead, mercury, benzene, toxaphene and P-Dichlorobenzene down to 0.5 micron.
Tested & certified by NSF standard 42 and 53.
High water flow rate: 2.8 litre/min.
Filtration efficiency up to 14K glasses (1 glass = 200 ml).
Futuristic design.
Easy installation & maintenance.
Cartridge life indicator.
Countertop installation. No drilling required.
In stock
Description
3M Countertop Drinking Water System CTM-02 is tested and certified by NSF standard 42 and 53. It comes with high water flow rate up 1.8 litre/min.
It offers efficiency up to 14k glasses where 1 glass equal to 200ml. It comes with futuristic & modern design. It has a cartridge life indicator which make the maintenance much easier.
And best of all, no drilling is needed for installation.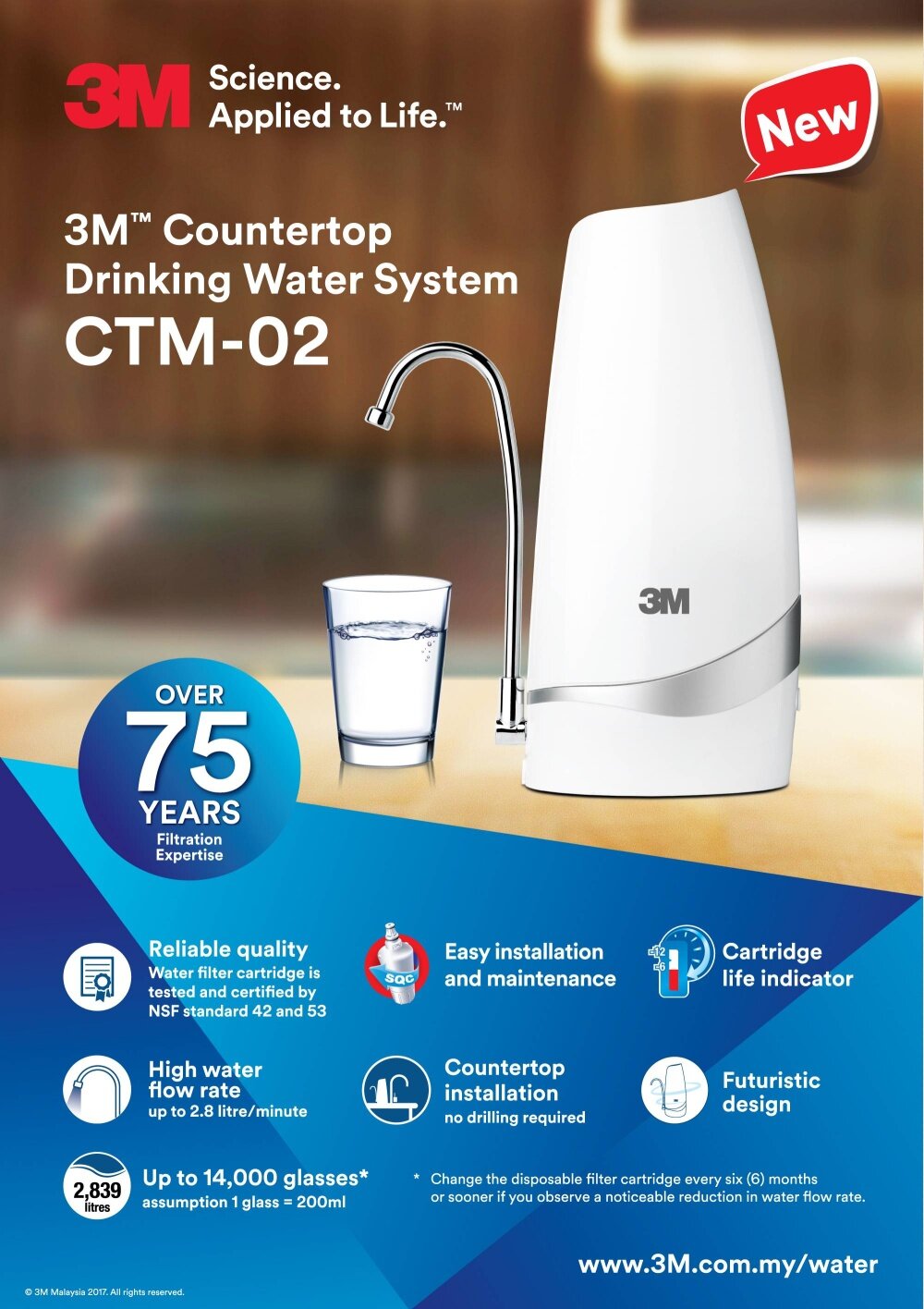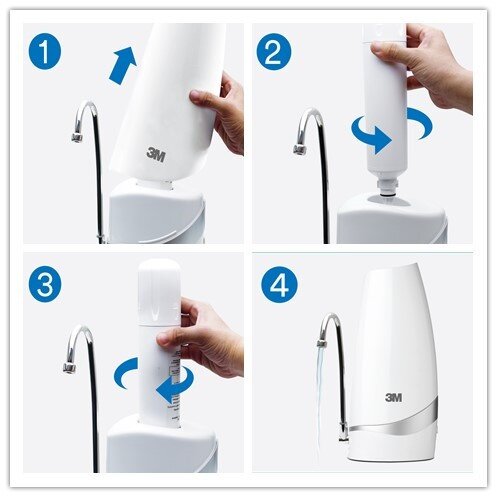 [block id="3m-water-filters-product-pages"]